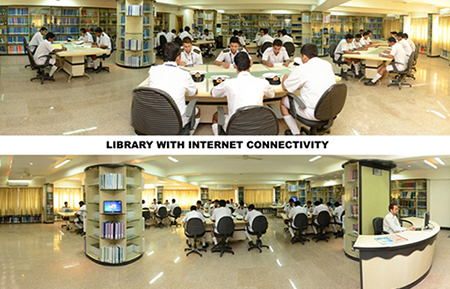 Well Equiped Library
Student Hostel With Cozy Rooms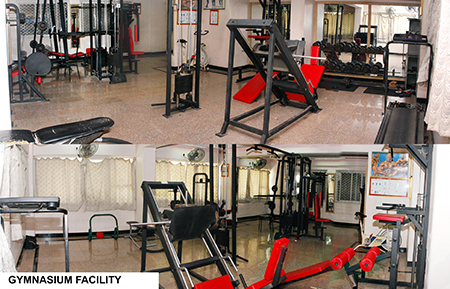 Gymnasium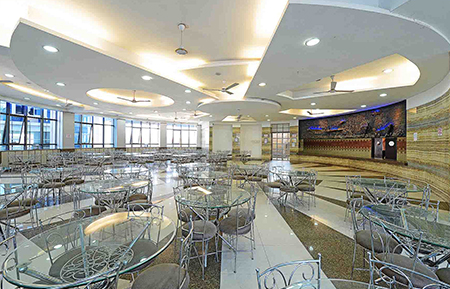 Revolving Restaurant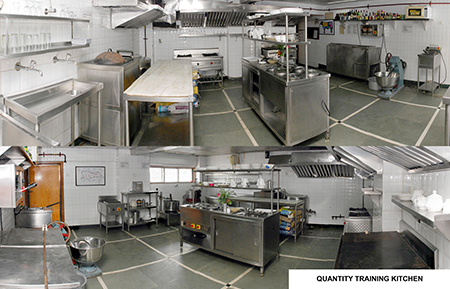 Kitchen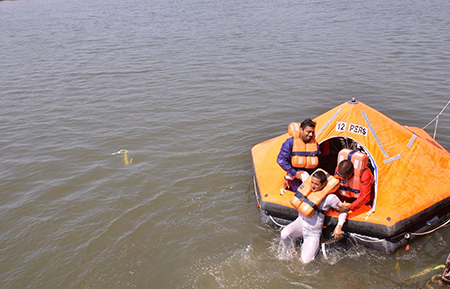 Live Life Boat Station Where Boats Can Be Launched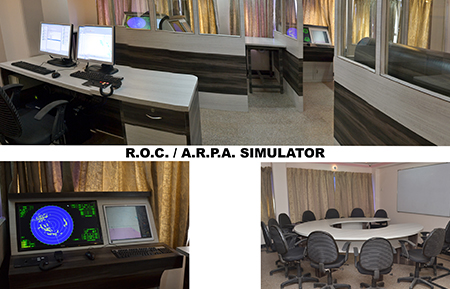 State Of Art Training Which Includes Most Advanced Simulators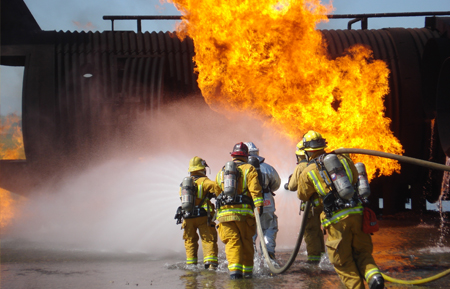 Fire Fighting Morkup(Basic & Advance)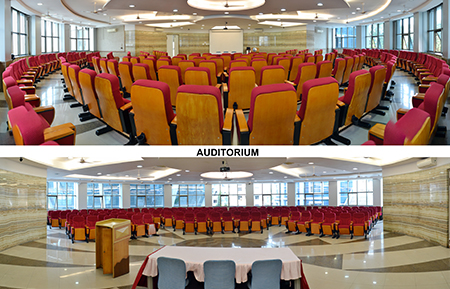 Auditorium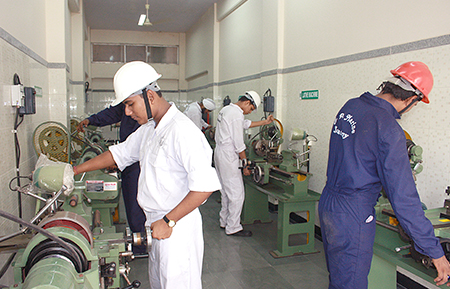 Workshop Equiped With Real Life Equipments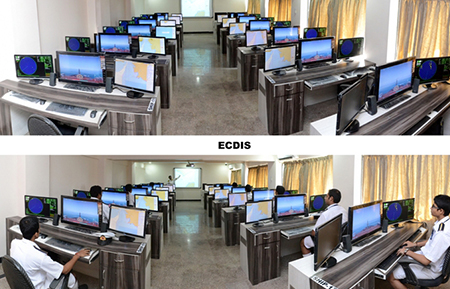 Recreation Facilities For Students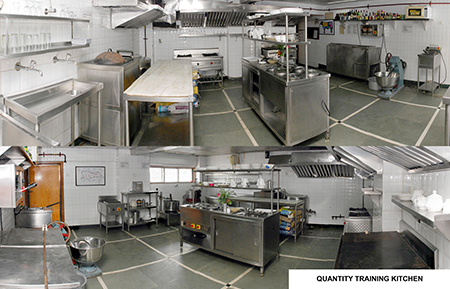 Galley Equipments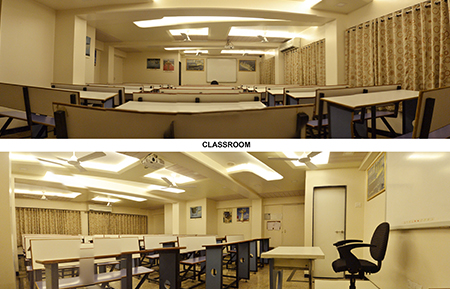 Classroom With Interactive Smart Boards And DLP Projector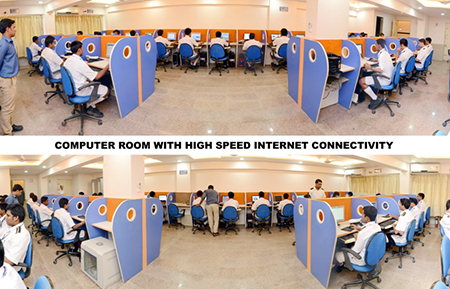 Computer Lab With Independent Server & Wi-Fi Connection
CATERING BLOCK
The catering block is designed and equipped with modern and sophisticated gadgets on the lines of modern ships to give the trainees a realistic feeling of life on board as well as to impart practical training. The kitchen, bakery, cold rooms, pantries, sculleries and dry stores are constructed keeping in mind the needs of the shipping industry.

The kitchen is spacious and well furnished with all modern facilities and equipment e.g. latest electric, gas and steam cooking ranges, adjacent to a large bakery. The hygiene level maintained is of international standard.

The catering block has a large air-conditioned revolving cafeteria of a floor area of 4000 sq.ft. with an attached pantry. It has a seating capacity of 150 trainees at a time. This large executive dinning area is tastefully decorated with attractive waterfalls (at the entrance and at the top). The revolving cafeteria with its beautiful water fountain at the top, designed by a leading landscaping artist has become a landmark attraction and pride of Navi Mumbai.

Boarding and Lodging
Being a fully residential programme, hostel facilities for the candidates consist of well designed dormitories, Changing Rooms, Bathrooms etc. well designed with hygienic modern amenities. Mattresses, pillows, bed sheets and pillow covers will be supplied to each candidate on the date of joining for their use during the training. Food served is of mixed cuisine to help candidates to get accustomed to various types of food preparations. The diet is well balanced and the food is wholesome.

Laundry
Arrangements exist for washing clothes which are collected and delivered weekly at the candidate's expense.

Medical
BPMA will take necessary care about any emergencies. At the same time it is not responsible for any personal injury or any disease suffered by any trainee during their stay. Medical Assistance will be provided at the student's cost for their treatment.BPMA has his own Ambulance in case of any emergency.

RESIT
Resit Examination will be conducted every 3 months as per the schedule given by All India Open EXIT Examination for GP Rating and Maritime Catering. For Deck Cadet ATKT system is followed as per the IMU guideline.